Luxury Apartments for Rent in Calgary, Alberta

No expense has been spared with the exclusive resort-style amenities available at BLVD Beltline. As a resident, you will enjoy access to the BLVD Club, a VIP experience normally reserved for those attending a first-class getaway. Hone your workout regimen at the two-storey fitness centre, spend the afternoon lounging by the pool, take in a film at the outdoor cinema and so much more.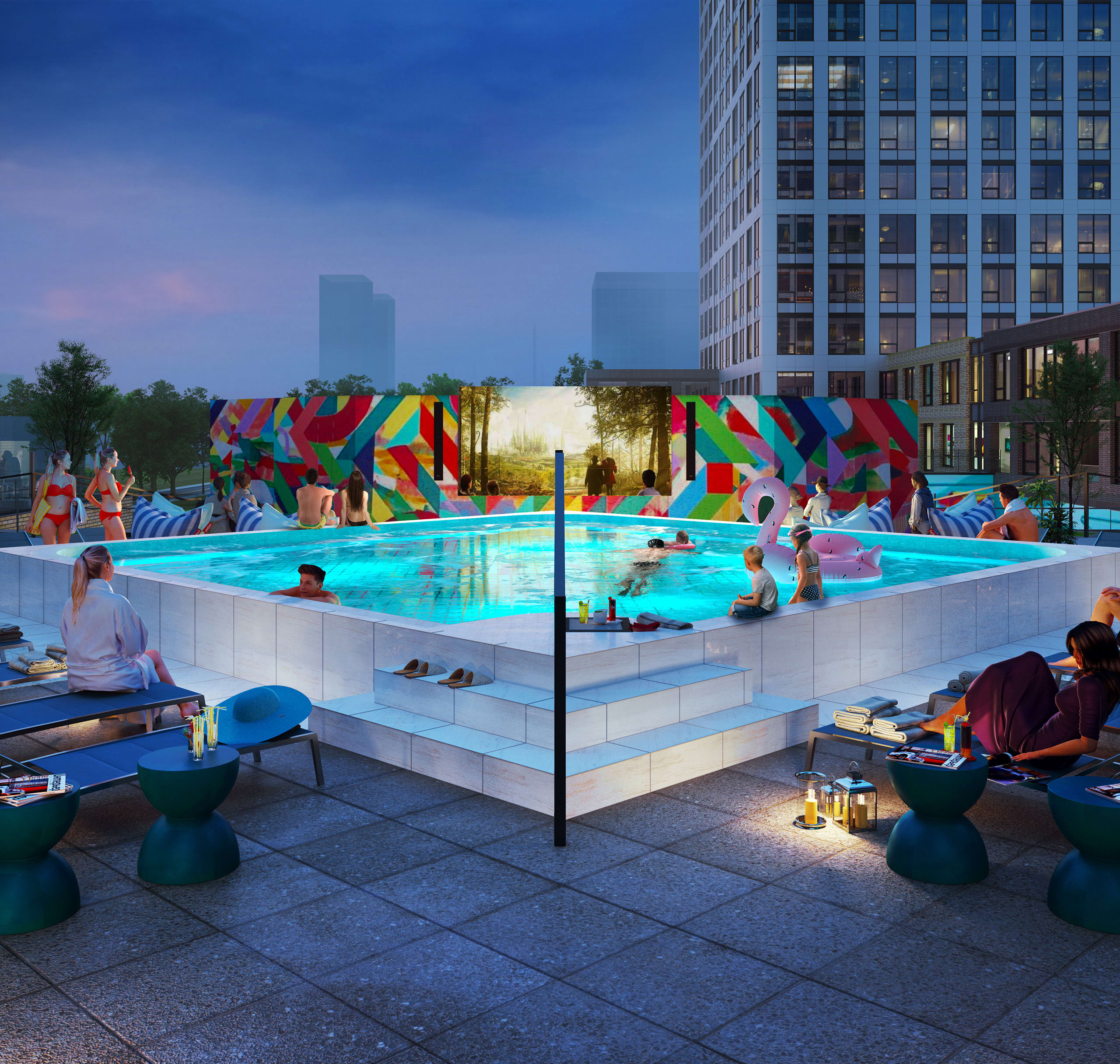 Pets are Residents Too.
At BLVD Beltline, we understand how important four legged friends can be - that's why we are proud to be a pet-friendly community. BLVD Club offers an exceptional Pet Spa amenity built for your furry family members. Pamper your pooch with two Washing and Drying stations, as well as a pet-friendly waiting area. This is the perfect spot to wash up after a big hike or for regular cleaning to keep your pup clean and healthy.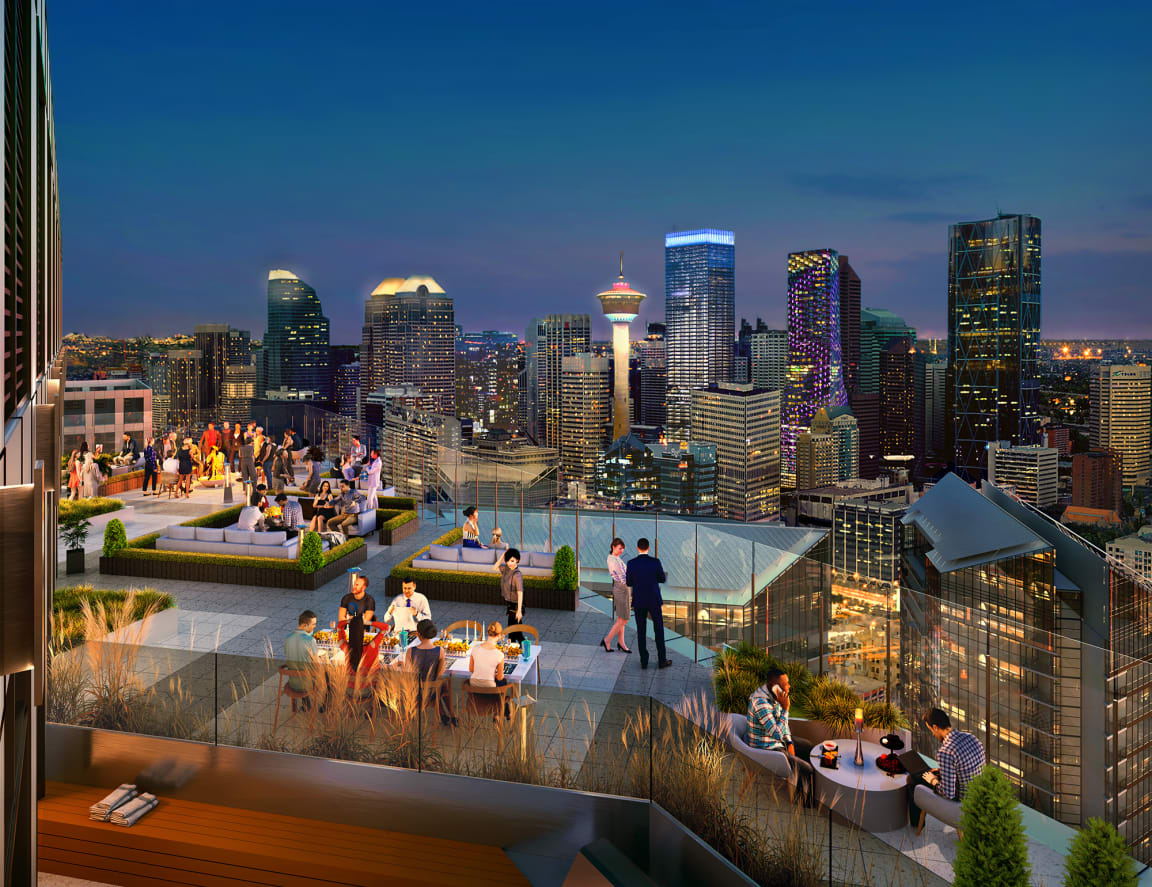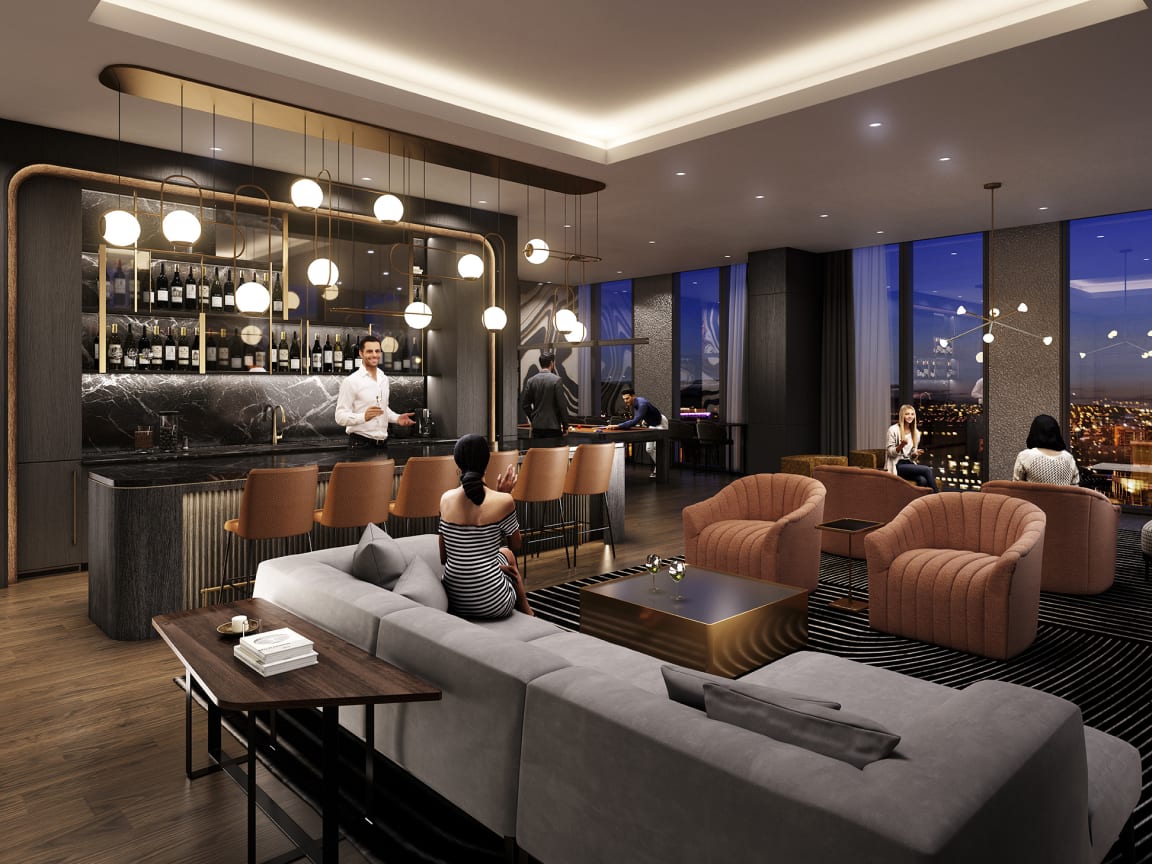 Fitness-Focused Amenities
Bike Storage
Take advantage of bike storage rooms that provide you with a secure place to park when you get home. With easy access to this type of storage, your bike is always ready for you, whether you ride to and from work, recreationally or both.
Workshop & Bike Wash
You can tune up and clean your ride from the comfort of your home at the Workshop. Complete with bike wash station, convenient bike/tool stands for maintenance and repair, and multiple workbenches, you'll have everything you need so that your bike is ready to hit the trails.
Co-working Space
Work from home, collaborate or simply enjoy a change of workspace scenery in our well-appointed co-working spaces. When the work is complete, this is the perfect spot to enjoy a book in our library space or to get a board game going.
Parcel Lockers
Have everything from dry cleaning to fresh meals, groceries to impulse purchases and more delivered. We'll store them in the temperature-controlled concierge rooms located beside the concierge desk, ready for you to pick up at your convenience.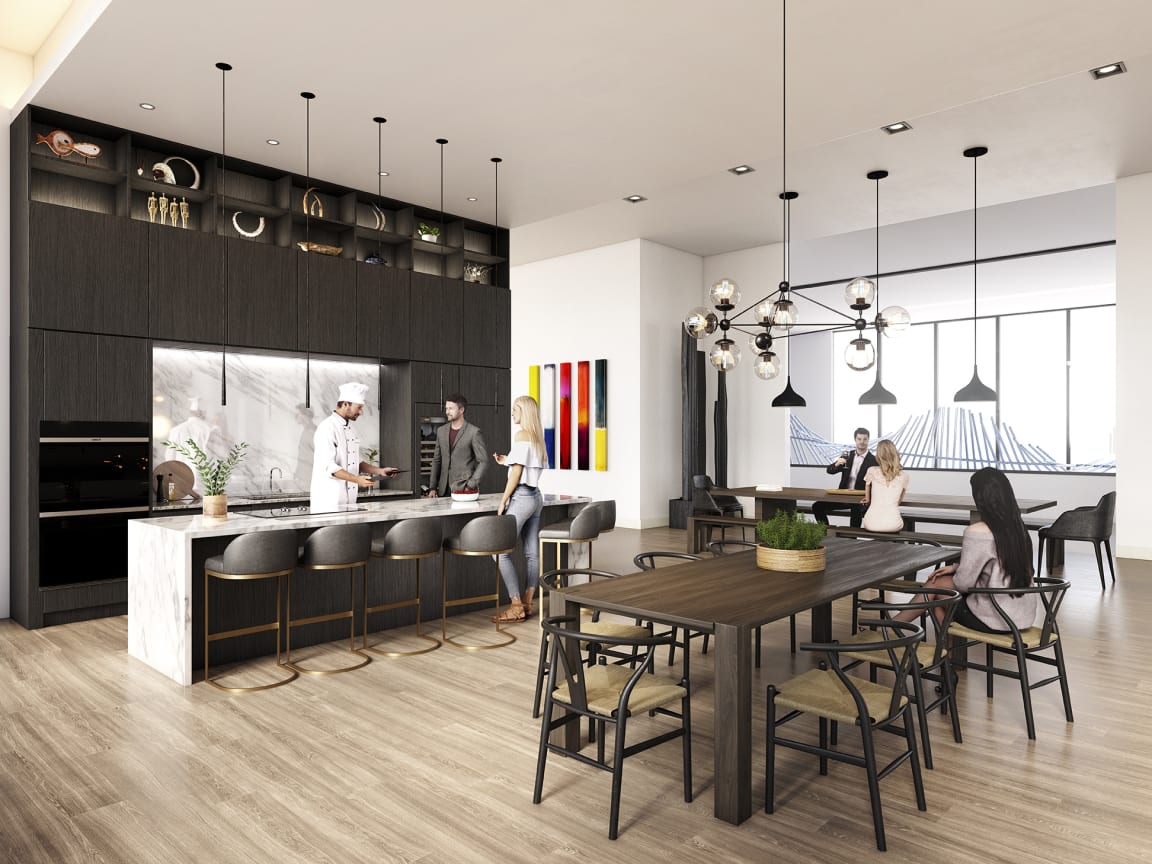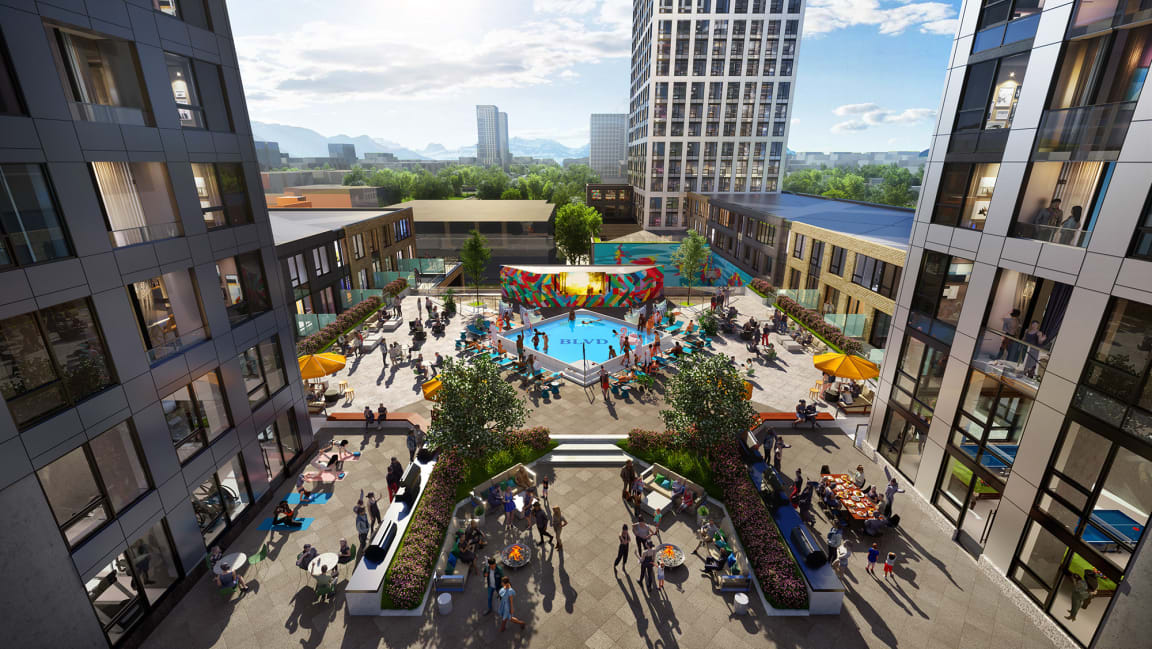 In-Suite Maintenance Services
If you need assistance with anything from replacing light bulbs to appliance servicing or anything in between, rest assured that we can quickly help you get back to life as usual.
Concierge & Community Manager
Our amenities areas have a full-time, onsite concierge team to assist you with any booking requirements or tutorials on how to use the many features of the building.
Resident Events
Be sure to check the resident event calendar for upcoming festivities hosted by the BLVD Beltline team. Laugh and work alongside fellow residents as we come together to develop lasting friendships.
24/7 Emergency/ Maintenance
We have a dedicated property management team standing by, ready to assist you with anything you may need, no matter the hour. Know that we're here to make sure your rental experience is second to none.
Pet Policy
Contact for details
Building Green
Every aspect of BLVD Beltline has been carefully green designed and constructed to promote environmental consciousness and your health as a resident.
As such, the BLVD Beltline community is targeting LEED Silver certification, providing you with an enhanced living experience. The LEED (Leadership in Energy and Environmental Design) program is the most widely recognized international mark of excellence for green building in over 160 countries.
Our newest community promotes innovative design and forward-thinking programs through LEED, and we're happy to present you with the benefits of this conscientious commitment: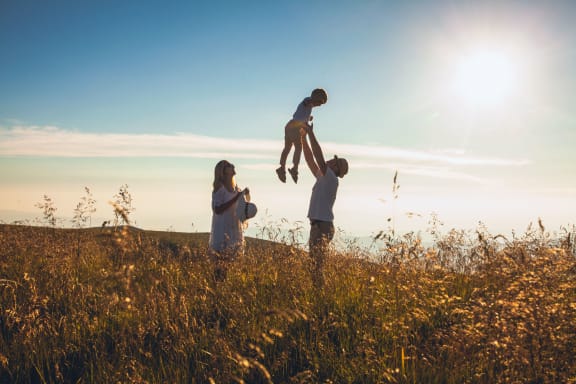 NATURAL LIGHTING
Large windows maximize views and natural daylight in the building, which also promote comfort and wellbeing. By maximizing the amount of daylight in your suite, we help ensure that you need to use less electricity and, in turn, conserve energy.
WATER-CONSCIOUS FEATURES
All individual suites are provided with dedicated water meters, meaning you pay only for the water you use. This alongside with our low-flow plumbing fixtures, means you will save even more, while also saving the environment.
CONNECTIVITY
With BLVD Beltline located within walking distance of three public bus lines and two CTrain lines, the building offers incredible connectivity and provides you with sustainable and environmentally friendly living. Enjoy walking or biking to the downtown core, lively 17th Avenue and the East Village, various grocery stores, restaurants and more. Leave your car at home and spend less time in traffic, and more time doing the things you love.
CLEAN AIR
BLVD Beltline was constructed with products that contain low amounts of Volatile Organic Compounds (known as VOCs). This helps us ensure your lung health and also helps us to protect residents with sensitive respiratory systems, as well as children. Plus, with our stringent No Smoking policy, we further protect the air you and your family breathe.